Welcome to the Sackville Skating Club!
.........offering CanSkate, StarSkate, and SynchroSkate Programs!
CANSKATE REGISTRATION WILL BE READY SOON!
Summer 2018 Figure Skating Programs
Tuesday nights July 3rd - August 28th, 2018
StarSkate Development 6:05pm - 6:55pm
Academy 6:05pm - 7:25pm
Star/Elite 7:35pm - 8:55pm

---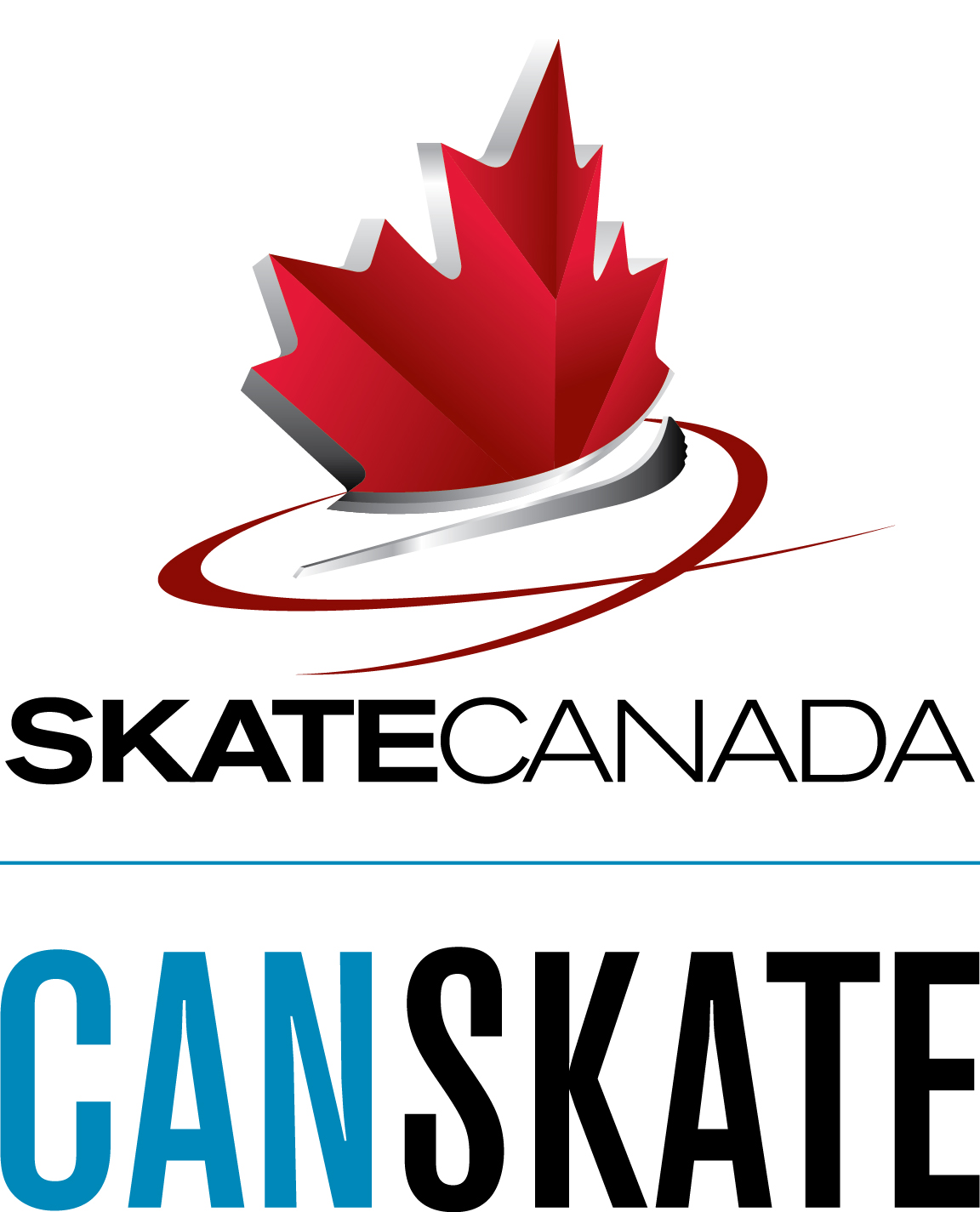 Skate Canada's flagship program is CanSkate, a dynamic learn-to-skate program that focuses on fun, participation and basic skill development. Based on Sport Canada's Long-Term Athlete Development (LTAD) principles, CanSkate centres on physical literacy and the fundamental skills needed to take part in any ice sport or to skate as a recreational activity.
Action, movement and fun! Lessons are given in a group format with a coach-to-student ratio of a maximum 1:10. Skaters progress at their own rate and coaches make sessions active using teaching aids, upbeat music and a wide variety of activities that create a motivational environment and promote learning. Badges, ribbons and other incentives are used to benchmark skaters' progress and reward effort and participation. See CANSKATE INFO in menu above for details and rules of our CanSkate Programs!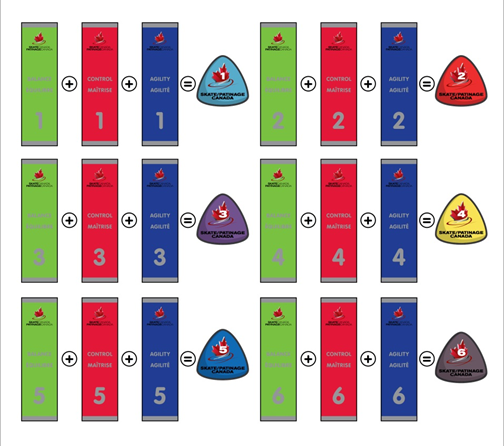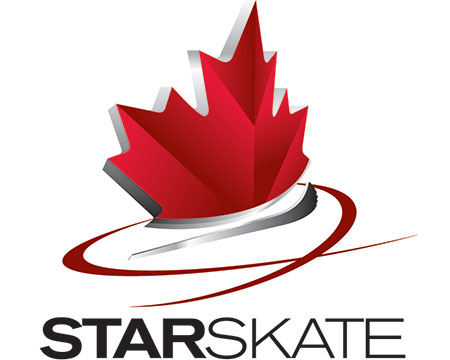 Skills, Tests, Achievement, Recognition – this is what STARSkate is all about!
StarSkate Development program is designed for skaters who have completed Stage 3 or 4 in CanSkate, and have the recommendation of the coaching staff, who wish to develop more advanced figure skating skills. These sessions combine elements of stroking, freestyle, skills and dance in a small group format. Skaters are also introduced to creative expression and moves in the field. Skaters will continue to work towards completing Stages 4, 5 and 6 of the CanSkate Program. StarSkate sessions have a limited number of skaters and a low skater-to-coach ratio. Skaters can choose to skate one or two days per week.
Skate Canada STARSkate program offers opportunities for skaters of all ages to continue on with fundamental figure skating skills in the areas of ice dance, skating skills, free skate and interpretive skating. Unique in Canada, this program teaches figure skating skills in a group and/or private lesson format in a progressive and sequential manner and includes specifically designed awards and incentives. Skaters have the opportunity to take Skate Canada Tests through a nationally standardized testing system.
Skate Canada CompetitiveSkate Program offers nationally standardized competitions to competitive skaters. These events are the stepping stones to things such as the National Team and the World and Olympic teams. Skaters competing in the qualifying event structure can do so at the Juvenile (optional category), Pre-Novice, Novice, Junior and Senior levels in singles, pair and ice dance.
See STARSKATE INFO in menu above for details and rules of our StarSkate Programs!
---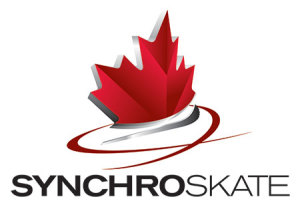 Synchronized skating ("synchro") is a specialized discipline of skating involving groups of eight or more skaters performing various group formations and maneuvers. The objective is for the team to perform as one unit executing circles, blocks, lines, wheels and intersections in unison to the music, while demonstrating quality edges, power and flow. Synchro is a fantastic way for skaters to improve their balance, skating skills, power, edges/turns, and general skating abilities. Synchro is also a great way for skaters to participate in a team sport, meet new people, build relationships with other skaters and have FUN!

The session is designed to introduce skaters to the sport of synchro, develop basic synchro skating skills, and begin piecing elements together. Depending on numbers and interest, teams may have the opportunity to compete in a local synchronized skating competition during the Winter 2017-18 season.
Skaters must not have turned 15 before July 1st. Open to all skaters STAR 1 and up who are registered with any Skate Canada club.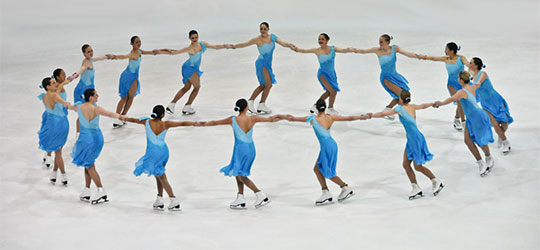 Sackville Skating Club is a nonprofit organization, sanctioned by Skate Canada and dedicated to the sport of skating located in Lower Sackville, Nova Scotia. We strive to provide the best program possible for your skater, whether it be for hockey, figure skating or just for fun! This service is delivered by dedicated Professional Coaches, with the assistance of Program Assistants, and Volunteers, on and off of the ice.
Most of our programs are located at the Sackville Sports Stadium, 409 Glendale Dr., Lwr Sackville, NS. We also have StarSkate and Synchro sessions at Lebrun Arena in Bedford.